FARMING

0
The arrival of cherries indicates that summer is really here. The fruit from the farms and orchards around Uzès will be ready soon and what could be more authentic than picking your own red, juicy cherries? Domaine Natura is located in St Laurent-la-Vernède, a pretty village just 13 kilometers (8 miles) north of Uzès. This is a small winery that not only makes delicious wines, but they have bountiful orchards. Hours are Monday-Saturday 10am-12noon and 3pm-6pm.  www.domainenatura.fr
If picking is not an option, look to the markets for an abundance of fresh cherries! You won't be able to resist.
Bon appétit!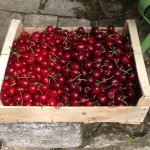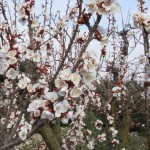 0
Summer is almost here. The sun is shining, the wild flowers are in bloom and there are so many things to keep us busy! Here are a few local events you won't want to miss.
Le Temps des Cerises May 22, 6:30pm in La Bastide d'Engras. There will be entertainment, plus art in the streets.
Tonnerre de Bio May 23 & 24 in St Quentin-la-Poterie. Organic wine festival with entertainment, food trucks and good wines!


0
Here is another fun look at the open-air market in Uzès. In case you subscribe to TV-5 in the US, there will be a rebroadcast on April 30. We brag about the market in Uzès a lot, but it is every bit as good as we say! Come see for yourself. You won't be disappointed! Promise.
We manage la Tour des rêves (3 people) and la Terrasse d'Austerlitz (2 people), 100 meters from the place aux herbes.